Define your moments with
Helius Originals smoke
ECO-LUXURY
Helius Originals is an eco-luxury that provides luxury with Eco-friendly manufacturing. For this reason, we source products from Canadian reclaimed lumber while actively collaborating with local sawmills.
GRANDEUR EXPERIENCE
Let the impressive style of Helius Originals take you on a smoked journey. Create memorable experiences while enhancing your favorite items.
LUXURY DEFINED YOUR WAY
Helius Originals provides you with luxury from the comfort of your own home. Define your moments with Helius Originals smoke products.
Luxurious Experience
We are in a time where all our environmental choices affect future generations. Helius Originals' main goal is to provide a luxury experience considering the planet. Helius Originals aims to showcase Canadian reclaimed lumber while creating products that require very little fossil fuel energy.
Premium Quality
Our products infuse items with smoke from Canadian-sourced lumber to add subtle earthy notes to the consumers' favorite ingredients. Helius Originals kits are used for cocktails, mocktails, charcuterie items, and any item a customer would like to add subtle Canadian lumber notes to. We provide a new take on old favorites.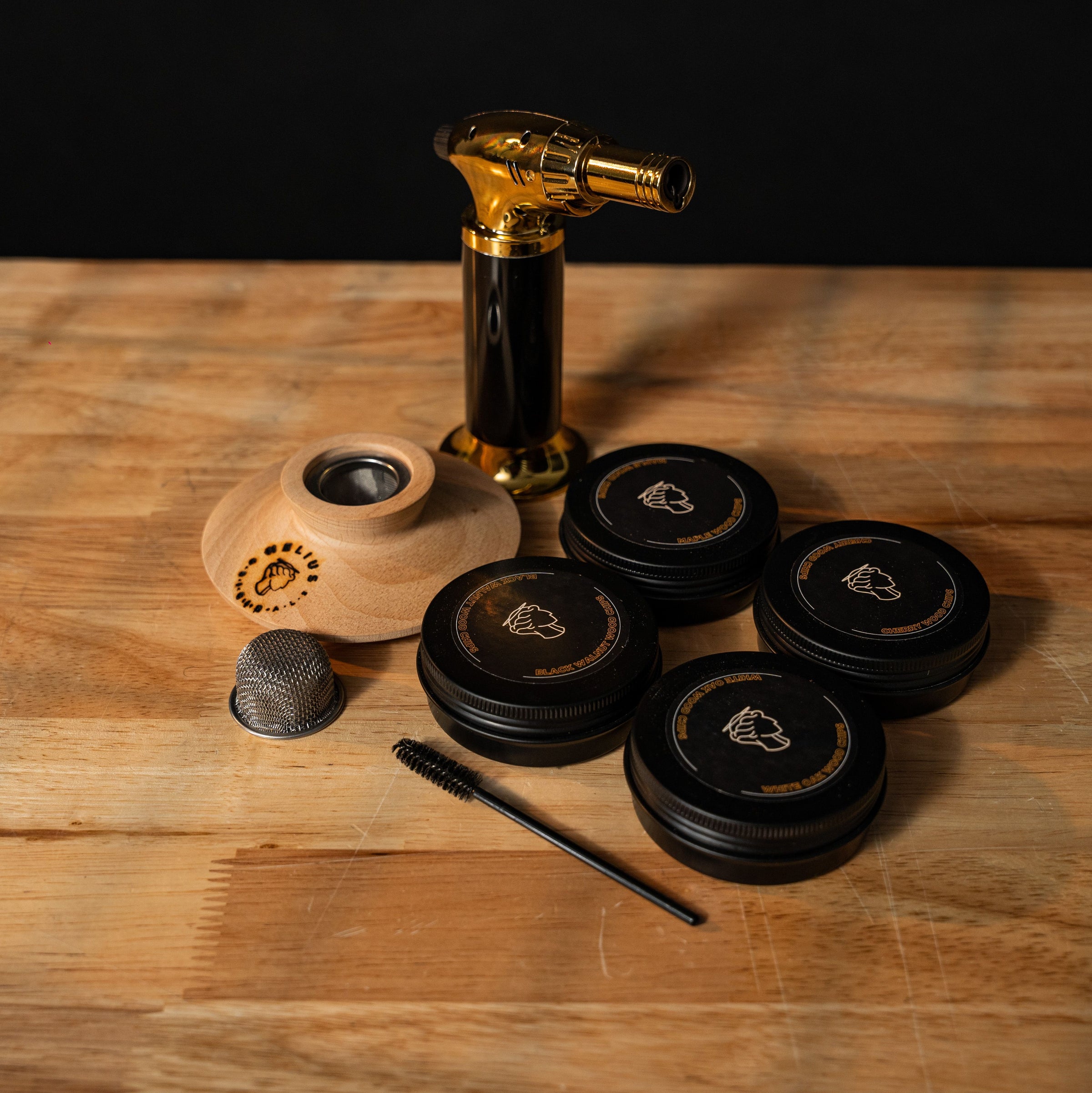 new way of experiencing
old favorites
proudly
from Canadian-sourced lumber
Taste Canadian lumber with every smoke of Helius Originals products.
Impressive
Luxurious & Elegant
Enjoy the special moments with Helius Originals. Crafted from carefully selected sources with premium quality lumber for the special occasion it deserves.